The Growth of Asian Yachting Sector 2018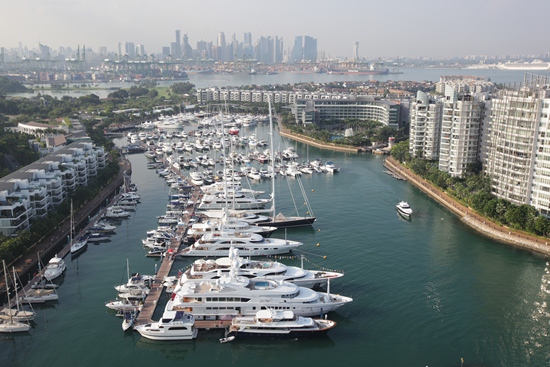 Two important Chinese industrial groups have acquired well-known European yards, namely Wang Dalian with Sunseeker (UK) and Weichai Group with the Ferretti (Italy) range, which includes Ferretti, Itama, Riva, Mochi, Pershing and CRN, as well as Bertram. Some Chinese yards have also started looking into yacht building themselves. Having said all that, growth is limited by a number of factors, many of which are cultural and practical.
First, it is well known that Chinese people are not inclined to soak up in the sun – which is not just in China, but across Southeast Asia and beyond. Therefore the current range of yachting products available on the market may simply not be adapted to their potential use of such products.
Second, the existing interior layouts of yachts are developed for "Westernized" clientele – for example, large sundecks and a number of sleeping cabins. Given that yachting also remains pretty much a lifestyle that is enjoyed in the West, the chances of activity with a growing Asian or Chinese clientele is also dependent on those clients actually travelling and spending time enjoying their yachts in such regions (from the Mediterranean to the Caribbean, for the core markets); at least until the infrastructure and lifestyle elements are in place to make it possible in Asia as well.
For China's ultra high net worth (UHNW) individuals to purchase yachts may also look like conspicuous spending. Although it is wrong to see things that way when one realises the number of jobs created building and servicing yachts – more than with private jets — the perception remains that having a yacht is deemed un-ethical or no longer accepted by Beijing since the launch of the anti-graft drive, which has caused demand for many luxury products to slow down.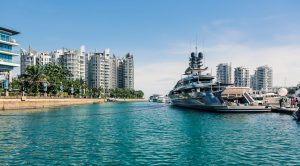 On the practical side, the current tax schemes and import duties make it difficult for yachting to take off in China. It is clear that administrative rules in China would have to evolve and relax to enable a significant development of local yachting activities, something that seems less of a problem in neighbouring countries like Indonesia for example. Another practical difficulty for a growing scene in China, and even in SE Asia, is the region's limited cruising grounds. The Mediterranean offers a wide variety of regions and suitable service infrastructure within short distances.
The sheer size of the Asian continent means that pockets of yachting destinations, such as some parts of Thailand, for example, have to develop fully in order to be able to cater to the range of expectations from UHNW individuals willing to cruise these areas. This is something that is more likely to happen in areas that have a stronger relationship with boating and yachting, as well as luxury tourism, like Thailand; or with regional hubs like Singapore that stand at the crossroads of destinations.
Another crucial aspect hindering growth in China is the lack of local experienced captains and crew. This is highly sensitive for the whole region (apart from the Philippines, which has a long tradition of life at sea), but is especially a reality when it comes to China, in spite of the connection with Hong Kong and its links with boating.
The pace of growth of the industry in China could also depend on the increase in the number of trips of affluent Chinese to the Mediterranean as a starting point to their yachting experience, which remains slow at present, even with the younger generations.
The opportunities for a growing yachting scene in Asia currently meet with a more favourable environment in Southeast Asia than in China. There is a slow rising interest and more demand from Indonesian, Malaysian, Thai, or even Singaporean UHNW individuals, than from Chinese.
We witness this trend from the level of interest and enquiries about chartering or purchasing superyachts coming from Southeast Asian countries rather than from China. It is interesting to see that Chinese UHNW individuals interested in yachting seem more interested in buying European yards and their know-how, than the actual yachts themselves. They probably see it, with much reason, as an investment for future industrial growth and asset building, while they are not (yet) into enjoying yachts — which are not assets — to epitomize luxury lifestyle. Although we are hopeful that once demand from China has taken off it will be strong, we remain aware that this is a long process which takes many steps, and consider to this day that achieving growth in Asia is more likely to happen with Southeast Asians first.